As if EoR didn't know this would be the result: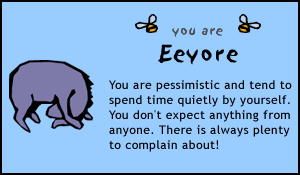 Take the 100 Acre Personality Quiz!
Just call him psychic. It could be worse, he could be an
Eeyore Christian
.
Lord, keep us from being like Eeyore, and help us to leave a legacy of gladness, hope, and peace.